MULTILATERALISM, DEMOCRACY, CONCERT OF POWERS: RUSSIA'S RED LINES
Abstract
The debate for resettling the world is in its pick. Different states are proposing nuanced approaches and solutions that would enable a better grip on the global governance of their own interests. Concepts are relativized and revisionism is carefully hide beneath respect for the international rules and commitments. As is the case with democracy, embraced by all international players and subject to numerous interpretations by several actors. Multilateralism doesn't seams to mean the same for different stakeholders and new initiatives are challenged from the positions of a raising fear to be let aside in the big debates about the future world. But fact is that continuity will play a role, a sophisticated system holding all alternatives will be in place and privileging one or another form is just a matter of global choice, appeal and influence of a project or another, a model or the next. This multiple circles coexistence model could be challenge by the new initiatives and their influence, the number of participants and their geopolitical footprint at the global level.
References
*** Secretary Antony J. Blinken Virtual Remarks at the UN Security Council Open Debate on Multilateralism, 7 mai 2021, https://www.state.gov/secretary-antony-j-blinken-virtual-remarks-at-the-un-security-council-open-debate-on-multilateralism/
[BBC], "Putin warns of tough Russian action if West crosses «red line»", 21 aprilie 2021, https://www.bbc.com/news/world-europe-56828813
[UN], Security Council upholds role of multilateralism in a complex world, 7 mai 2021, https://news.un.org/en/story/2021/05/1091532
Biden Joseph Jr., Interim national security strategic guidance, White House, 3 martie 2021, https://www.whitehouse.gov/wp-content/uploads/2021/03/NSC-1v2.pdf
Chifu Iulian, "Multilateralismul Rusiei: Concertul de Putere de la Yalta, sfere de influenţă şi veto în afacerile globale", Adevărul, 11 May 2021, adev.ro/qsxepm
Chifu Iulian, Ucenicii vrăjitori care desenează lumea de mâine cu mâna: supra-simplificare şi paseism, Adevărul, 19 May 2021, adev.ro/qtc7w3
Haass Richard, Kupchan Charles, "The New Concert of Powers", Foreign Affairs, 23 March 2021, https://www.foreignaffairs.com/articles/world/2021-03-23/new-concert-powers
Kupchan Charles A, No One's World. The West, The Rising Rest and the Coming Global Turn, Oxford University Press, 2013; Bremmer, Ian, Every Nation for Itself. Winners and Loosers in a G0 World, Portfolio Penguin, 2012.
Lavrov Serghei, Foreign Minister Sergey Lavrov's remarks at the meeting of the UN Security Council, "Maintenance of international peace and security: Upholding multilateralism and the United Nations-centred international system", videoconferință, Moscova, 7 May 2021, https://www.mid.ru/en/posledniye_dobavlnenniye/-/asset_publisher/MCZ7HQuMdqBY/content/id/4721942
Mikovici Nikola, What are Russia's red lines?, CGTN, 22 April 2021, https://news.cgtn.com/news/2021-04-22/What-are-Russia-s-red-lines--ZF1SXkzoWc/index.html
Morton Michael Quentin, Once Upon a Red Line: The Iraq Petroleum Company Story, GeoExpro, 6 April 2013, https://www.geoexpro.com/articles/2013/06/once-upon-a-red-line-the-iraq-petroleum-company-story
Putin Vladimir, Presidential Address to the Federal Assembly, Manezh Central Exhibition Hall, 21 April, 2021, http://en.kremlin.ru/events/president/news/65418
Richinick Michele, Obama: "I didn't set a red line, the world set a red line", MSNBC, 4 September 2013, https://www.msnbc.com/morning-joe/obama-i-didnt-set-red-line-the-world-msna155636
Smith Roff, "Red line", National Geographic News, 7 May 2013, https://www.nationalgeographic.com/culture/article/130507-red-line-obama-syria-mccain-chemical-weapons
Stewart M. Patrick, The Biden Administration and the Future of Multilateralism, European Council of Foreign Relations, 21 aprilie 2021, https://www.cfr.org/blog/biden-administration-and-future-multilateralism
Wordsworth Dot, "What, exactly, is a «red line»?", The Spectator Magazine, 8 June 2013, https://www.spectator.co.uk/article/what-exactly-is-a-red-line-
Zimmer Ben, "The Long History of the Phrase «Red Line»", The Wall Street Journal, 19 July 2013, https://www.wsj.com/articles/SB10001424127887323993804578612210634238812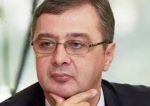 Downloads
How to Cite
CHIFU, I. (2021). MULTILATERALISM, DEMOCRACY, CONCERT OF POWERS: RUSSIA'S RED LINES. BULLETIN OF "CAROL I" NATIONAL DEFENCE UNIVERSITY, 10(2), 19–26. https://doi.org/10.53477/2284-9378-21-02
License
The published articles are subject to copyright law. All rights are reserved to the "Carol I" National Defense University, regardless of whether all or part of the material are considered, especially the rights to translation, reprinting, re-use of illustrations, quotations, broadcasting through the media, reproduction on microfilms or any other way and storage in data banks. Any replicas without the associated fees are authorized provided the source is acknowledged.