THE MANAGEMENT OF THE OPERATIONAL PROGRAMMES ‒ POSSIBLE CONNECTIONS AND BENEFITS, FORMULATED BY REFERENCE TO THE COMPLEMENTARY FINANCING NEEDS OF ROMANIA՚S NATIONAL DEFENCE
Abstract
Nowadays, more than ever, as a result of the transformations undergone on an international level, the dynamics of new challenges sustain the reconfiguration of the priorities of the internal and external agenda of the states through adding new risk, threat and vulnerability factors, which are not included in armed defence, modifying at the same time the relationship between different security aspects. In this context, national defence must – through an anticipative, preventive and participative approach and, moreover, through utilisation of various resources, by contacting the integrated management of the defence resources – to identify and sustain those response ways which are adequate to contemporary challenges. This hypothesis represents the starting point of this research, through which we have decided to identify and formulate possible connections and possible benefits that can be obtained not only as response means of the national defence against new challenges, but also as its complementary resources. Thus, looking from this point of view, we will demonstrate how should be the management of the operational programme dedicated to the human resources development in Romania.
References
*** Human Capital Operational Programme (HCOP) 2014-2020.
*** Education and Employment Operational Programme (EEOP), ver. 1, October 2020.
*** Decision no. 936, of November 5, 2020, for the approval of the general framework necessary for the involvement of the Romanian authorities and institutions in the process of programming and negotiation of non-reimbursable external funds related to the 2021-2027 programming period and of the institutional framework for coordination, management and control of these funds.
[Presidential Administration], National Defence Strategy 2015-2019 ‒ "A Strong Romania within Europe and the World", Bucharest, 2015.
[Presidential Administration], National Defence Strategy 2020 - 2024 ‒ "Together, for a safe and prosperous Romania in a world marked by new challenges" (NDS 2020-2024), Bucharest, 2020, Monitorul Oficial, Part I, no. 574, from 1 July 2020.
[Romanian Presidency], National Defence Strategy ‒ for a Romania that guarantees the security and prosperity of future generations (NDS 2010-2015), Bucharest, 2010.
Hințea Călin Emilian, Ghiolțan Călin, Management public I, Gewalt Publishing House, Cluj-Napoca, 2000.
https://www.finantare.ro/consultare-publica-programul-operational-educatie-si-ocupare-poeo.html
https://mfe.gov.ro/consultari-publice-pentru-perioada-2021-2027-programele-operationale-regionale-por-si-programului-operational-educatie-si-ocupare-poeo/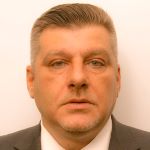 Downloads
License
The published articles are subject to copyright law. All rights are reserved to the "Carol I" National Defense University, regardless of whether all or part of the material are considered, especially the rights to translation, reprinting, re-use of illustrations, quotations, broadcasting through the media, reproduction on microfilms or any other way and storage in data banks. Any replicas without the associated fees are authorized provided the source is acknowledged.