THE MILITARY ENGINEER STRUCTURES IN COUNTERACTING HYBRID THREATS
Abstract
The military engineer structures, both in NATO and in the Romanian Army, have played a historical and critical role in shaping the operational environment. Changes in the international security environment also have consequences for engineering structures. The military engineers will face an increasingly complex operational environment, in which hybrid threats are increasingly present. Counteracting them and solving the serious problems faced by the societies impacted by politico-military conflicts require narrowing the gap or even erasing the border between military and civilian actors. Military engineer structures will be essential in shaping the hybrid operational environment and in developing the civilian-military relationship.
References
*** GAO-10-1036R, Războiul hibrid, Government Accountability Office, Washington DC, 2010.
*** G.-1, Doctrina sprijinului de geniu în operaţiile întrunite, Bucharest, 2016.
*** F.T.-9, Manualul sprijinului de geniu în operaţiile forţelor terestre, Bucharest, 2017.
*** Joint Chiefs of Staff, Joint Publication (JP) 3-34, Joint Engineer Operations, Joint Chiefs of Staff, Washington DC, 2011.
*** Joint Chiefs of Staff, Joint Publication (JP) 3-34, Joint Engineer Operations, Joint Chiefs of Staff, Washington DC, 2013.
[NATO], Military Committee Policy for Military Engineering, MC 0560/1.
[NATO], Strategic Concept for the Defence and Security of the Members of the North Atlantic Treaty Organization.
Casey Michel, "The Crime of the Century, A Year after Claiming Crimeea for Russia, Putin Appears to have gotten away with the Heist", New Republic, 4 March 2015, http://www.newrepublic.com/article/121222/one-year-after- russias-annexation-world-has-forgotten-crimea
Moore R. Scott, Reexaminarea operațiunilor complexe (traducere), Centrul pentru operațiuni complexe, Washington DC, 2009, www.http://cco.ndu.edu
O'Loughlin John, Toal Gerard, The Crimean Conundrum, 3 March 2015, https://www.opendemocracy.net/od-russia/john-o'loughlin- gerard-toal/crimean-conundrum
Col. Williams H. Garland, Engineering Peace, The Military Role in Postconflict Reconstruction, United States Institute of Peace Press, Washington DC, 2005.
*** www.act.nato.int
*** www.amnr.defence.ro
*** www.defenceromania.ro
*** www.opendemocracy.net
*** www.newrepublic.com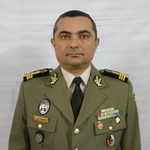 Downloads
License
The published articles are subject to copyright law. All rights are reserved to the "Carol I" National Defense University, regardless of whether all or part of the material are considered, especially the rights to translation, reprinting, re-use of illustrations, quotations, broadcasting through the media, reproduction on microfilms or any other way and storage in data banks. Any replicas without the associated fees are authorized provided the source is acknowledged.