APPROACHES IN SUPPORT OF HUMAN SECURITY
Abstract
In an increasingly interconnected and interdependent world, intercultural approaches contribute to ensuring and maintaining human security. In various forms of materialization, they promote open, tolerant, accepting and understanding attitudes, as well as the recognition and respect for cultural differences among people. Intercultural education, appreciated as a new level of education necessary for the realities of today's world and a means of resolving intercultural conflicts, corresponds to the third pillar of education inscribed in the UNESCO Report on 21st Century Education ‒ the habit of living together with the others. For human security, intercultural education has an essential role, contributing to reducing various and multiple challenges by promoting values and attitudes, such as: respect for dignity and human rights, tolerance, understanding, openness to cultural differences, civic spirit. The objective of this scientific approach is to highlight the fact that intercultural education involves an approach with an important contribution in support of human security; in order to achieve this objective, we will bring theoretical clarifications and we will highlight intercultural educational approaches at international and national level and within the European Union.
References
*** Convenţia UNESCO privind protecţia şi promovarea diversităţii de expresie culturală, Paris, 20.10.2005, Monitorul Oficial no. 559, from 28 june 2006.
*** Comunicarea Comisiei către Parlamentul European, Consiliu, Comitetul Economic și Social European și Comitetul Regiunilor, Comunicare privind o agendă europeană pentru cultură într-o lume în proces de globalizare, Bruxelles, 10.05.2007.
*** Propunere de Recomandare a Consiliului Uniunii Europene privind o abordare globală a predării și învățării limbilor, Bruxelles, 17 april 2019.
[International Association for Intercultural Education (IAIE) in co-operation with UNESCO, International Bureau of Education (IBE) and the Council of Europe], The international basis for intercultural education including anti-racist and human rights education, a selection of articles from relevant documents, adopted by the governments of member states of the United Nations, UNESCO, the Organisation on Security and Cooperation in Europe and the Council of Europe, 1999.
Costea Luiza-Maria, Educația intercultuală pentru managementul internațional de succes, "Carol I" National Defence University Publishing House, Bucharest, 2017.
Deardorff K. Darla, Manual for Developing Intercultural Competencies Story Circles, United Nations Educational, Scientific and Cultural Organization, 2020.
Huber Josef, "Intercultural competence for all Preparation for living in a heterogeneous world", Council of Europe Pestalozzi Series, No. 2, 2012.
Kaldor Mary, Securitatea umană, CA Publishing, Cluj-Napoca, 2010.
Mehedinți Simion, Poporul, Albatros Publishing House, Bucharest, 2002.
Miftode Vasile, Nacu Daniela, Cojocaru Ștefan, Sandu Antonio, Dezvoltarea comunităților etno-culturale. Integrare europeană și interculturalitate, Expert Projects Publishing House, Iași, 2003.
Mocanu Marius, Albu Daniela, Scarlat Mihaela, translations: Valeriu Rendec, Daniela Albu, coord., Drepturile omului, year XXVII, no. 2, Romanian Institute for Human Rights, Bucharest, 2017.
Răducu Cătălina-Daniela, Ștefanachi Bogdan (coord.), Securitatea umană. Provocări contemporane, Pro Universitaria Publishing House, Bucharest, 2015.
Sandu Antonio, Orientări metodologice privind dezvoltarea culturală a comunităților etnice, Lumen Publishing House, Bucharest, 2009.
Polish Journal of educational studies, vol. I (LXXI), 2018.
Magazine for Political Sciences Polis, volume III, No. 2 (8), march-may 2015.
https://unesdoc.unesco.org/
https://eclass.upatras.gr/
https://edict.ro/
https://www.greelane.com/ro/umanistic
https://www.coe.int/en/web/north-south-centre/
https://eur-lex.europa.eu/legal
https://www.mae.ro
http://oldsite.edu.ro/index.php
http://www.agentiaimpreuna.ro
http://www.cesindcultura.acad.ro/images
https://trivent-publishing.eu/libri/comunicare/
https://www.gointercultura.org/despre-noi
http://www.ecler.org/ro/programul-securitate-uman
https://www.intercultural.ro/
https://www.eesc.europa
https://www.researchgate.net/publication/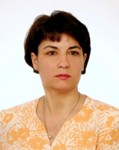 Downloads
License
The published articles are subject to copyright law. All rights are reserved to the "Carol I" National Defense University, regardless of whether all or part of the material are considered, especially the rights to translation, reprinting, re-use of illustrations, quotations, broadcasting through the media, reproduction on microfilms or any other way and storage in data banks. Any replicas without the associated fees are authorized provided the source is acknowledged.