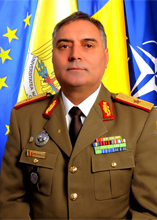 EDITORIAL-A VIEW ON STANDARDIZATION OF EDUCATION PROGRAMMES CURRICULA
Abstract
"Carol I" National Defense University is a military institution of higher education accredited in accordance with the Romanian Law of national education that is part of the Romanian education system.
In terms of the quality of the educational services provided, the university complies with and applies the national standards in this field, being evaluated periodically by the Romanian Agency for Quality Assurance in Higher Education.
The education system implemented in "Carol I" National Defense University
provides, simultaneously.
Refbacks
There are currently no refbacks.