TIMPUL LUMII
de Fernand BRAUDEL
References
Bourcier de Carbon, P., Biraben, J.-N., Fernand Braudel — Civilisation matérielle, économie et capitalisme, XVe-XVIIIe siècle, Population, An 1981, pp. 428-429, https://www.persee.fr/doc/pop_0032-4663_1981_num_36_2_17191?q=le+temps+du+monde
Braudel, F., Timpul lumii, vol. I, II, Editura Meridiane, București, 1989.
CIA Factbook, China, https://www.cia.gov/the-world-factbook/countries/china/#geography
Enciclopedia Britannica, https://www.britannica.com/biography/Fernand-Braudel
Frankopan, P., The Silk Roads, Bloomsburry, Londra, 2015.
Gibbon E., Istoria declinului și a prăbușirii Imperiului Roman, Editura Minerva, București, 1976.
Giurescu C. C., Giurescu, D. C., Istoria românilor din cele mai vechi timpuri și până astăzi, Editura Albatros, București, 1972.
Hofstede G., Hofstede G. J., Minkov M., Culturi și organizații. Softul mental. Cooperarea interculturală și importanța ei pentru supraviețuire, Humanitas, București, 2012.
Luttwak, E., The Rise of China vs The Logic of Strategy, The Belknap Press of Harvard University Press, Massachusetts, 2012.
McNeill J. R., McNeill W. H., The Human Web. A Bird´s-Eye View of World History, Norton Company, New York, 2003.
China's Growing Influence in the Developing World, Belt and
Road News, 23 January 2019, https://www.beltandroad.news/2019/01/23/chinas
growing-influence-in-the-developing-world/
Tarle, E. V., Talleyrand, Editura Cartea Rusă, București, 1960.
Tocqueville Alexis de, Despre democrație în America, Humanitas, București, 2017.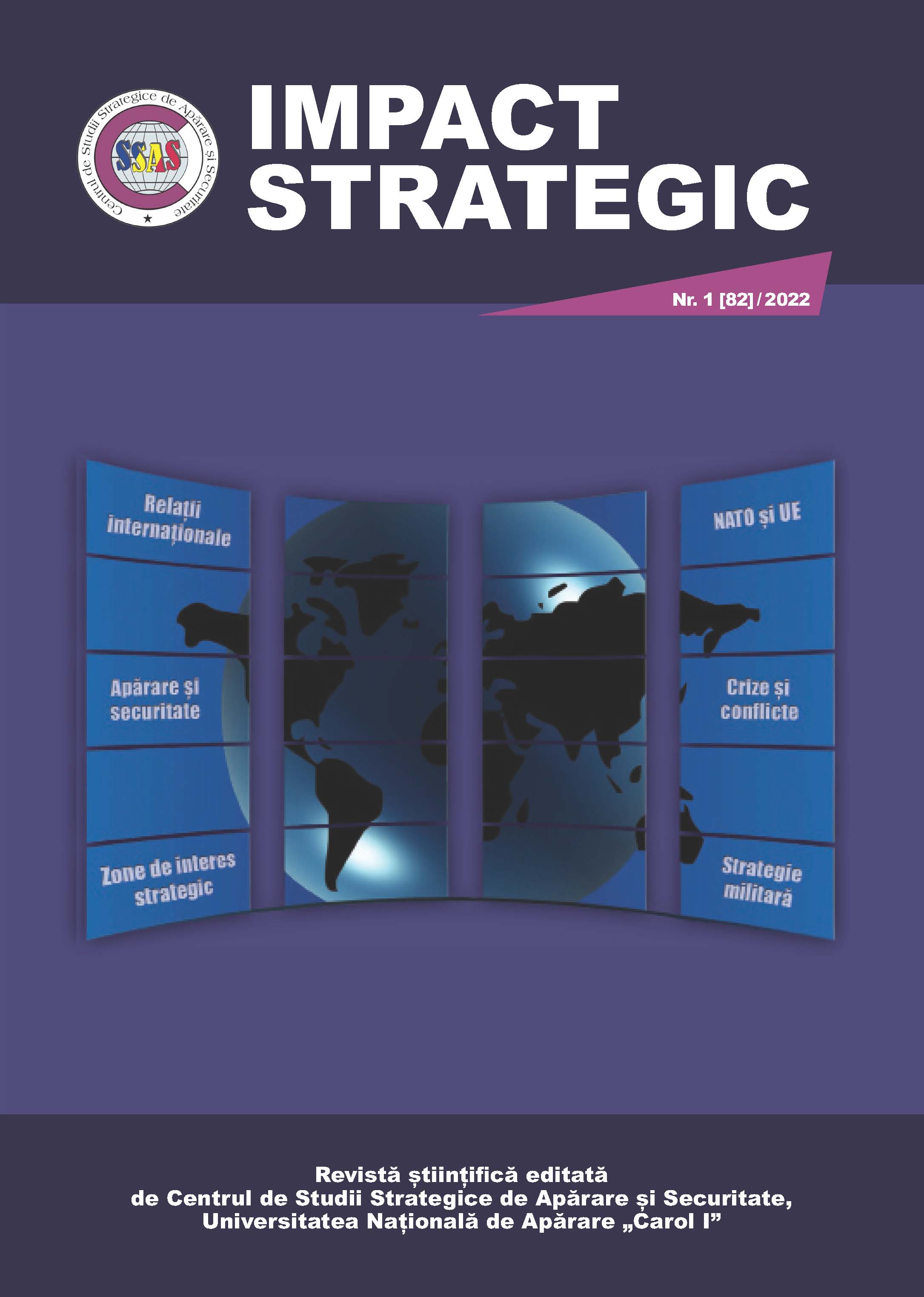 Downloads